.22 CMP Rimfire Sporter Rifle & CSG .22 Silhouettes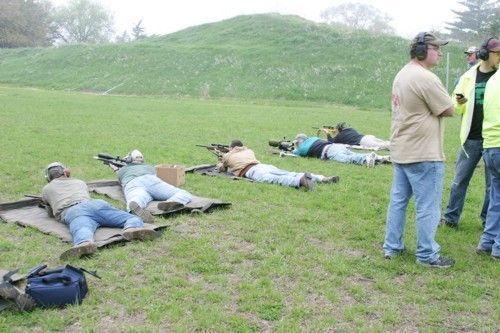 The match is a 60 round bullseye match with both slow and rapid fire stages in three positions (prone, seated or kneeling at the shooters choice, and standing).  Prone and seated or kneeling stages are fired from 50 yards; standing is fired from 25 yards.
Items needed to participate:
Rifle chambered in .22LR with a minimum magazine capacity of 5 rounds and 7.5 pound maximum weight
60 rounds of 22LR for score plus whatever you need for sighting in
Eye and ear protection
$10 entry fee
Option items:
Rifle sling (maximum width of 1.25 inches)
Spotting scope
Shooting mat
Sun screen
Bug spray
Drinking water
CMP GAMES RIFLE AND PISTOL COMPETITION RULES 9th Edition 2022
CMP Guide to Rimfire Sporter Shooting
Note that the rules for Rimfire Sporter Rifle are found in the "CMP Games Rifle and Pistol Competition Rules", not the "CMP Smallbore Rifle Competition Rules".   The CMP Guide to Rimfire Sporter Shooting is also a nice introduction.